This article is about a former feature that has been removed.
The article is saved for archival purposes.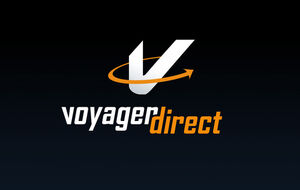 The Voyager Direct Shop was launched at August 31, 2013. Two days after the first Hangar Release.
Purchases from Voyager Direct are in UEC, the game currency, however with no available way to earn UEC, it must be purchased from the pledge store at a rate of $1 to 1,000 UEC
Welcome to Voyager Direct, the UEE's premier commerce platform. Our goal is simple: to bring the finest products from the most trusted names in the Empire for the best prices.
Founded by Cary Lindle in 2898, Voyager Direct began with a realization. Lindle's was just a simple hauler. His travels throughout the UEE made him appreciate the diversity of products offered by the multitude of stores in the various planets and systems but he immediately recognized a severe lack of overlap and opportunity for sales potential by bringing the wares of a shop in Croshaw to the public in Terra. Lindle began to work with these various outlets to create a system of platform sales via the Spectrum to order and deliver products anywhere in the UEE.
It was from these humble beginnings that the Voyager Direct system grew. While everything on our shelves can easily be found within the UEE, you would be hard-pressed to find a simpler or more cohesive method of shopping for your home, your ship, or yourself.
Community content is available under
CC-BY-SA
unless otherwise noted.