Star Citizen universe
Star Citizen has a rich, complex and incredibly detailed universe. This portal brings together the chronology of all the historical events of the game, the places and points of interest, the species, organizations, clans and emblematic characters, as well as the companies and mega-corporations which meet the daily needs of the galaxy.
Spot on...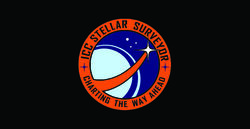 The Imperial Cartography Center was created in 2546 and offers a free public service of stellar cartographic data to all navigators. It is a government organization which notably survived the fall of the Messer Era due to its deep roots in human society. Always more present, it contributes greatly to the life of the United Empire of Earth as much through its analyzes of deep space, as through many collaborations with the other great institutions of the Empire, like The Ark.